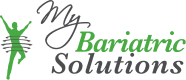 My Bariatric Solutions
Wise Regional Health System
Medical Industry

Statewide Remodeling
Retail Business - Sun Rooms, Doors, Windows, etc.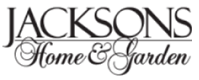 Jacksons Home & Garden
Retail Business - Garden flowers, planters, statuary, outdoors grills, home accessories & gifts
Law Offices of Rolle, Breeland, Ryan & Landau
Service Business - Attorneys
Law Offices of Kathryn Lanigan Pruitt
Family Law Attorneys
WT Johnson, Atty.
Service Business - Attorneys
Surplus Building Materials
Retail to Consumer
Cowtown Gold and Silver
Retail - Jewelry Industry
Fast Bucks Holding Corp.
Service Business - Consumer Loans
Burt & Associates
Business to Business - Commercial Collections
KFWD Television Station
Service Business - Entertainment
US HomeSavers
Service Business - Foreclosure Prevention
John D'Angelo Real Estate
Business to Consumer - Real Estate
Two Row Restaurant & Brewery
Business to Consumer - Real Estate
DFW Franchise Expo
Business to Consumer - Franchise

Advanced Spine + Orthopedics
Medical Industry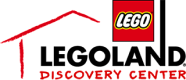 LEGOLAND Discovery Center
Entertainment / Retail Industry

SEA LIFE Aquarium
Entertainment / Retail Industry
Southern Therapy
Retail - Medical Mobility Equipment
New Health Weight Loss & Wellness Centers
Service & Retail Business - Weight Loss
Market Street
Retail - Grocery Industry
Plano Stages
Entertainment - City Municipality
"Hot On!" Show
Paid Programming Consulting - Media
"Designing Texas" Show
Paid Program Consulting - Media
New Leaf Plastic Surgery & Reconstruction
Business to Business - Commercial Collections
Watters Creek
Retail - Shopping Center Industry
Texas Breast Care
Medical Industry - Cancer Treatment
North Texas Cancer Center of Wise
Medical Industry - Cancer Treatment
Southwest Spine Center
Chiropractic Industry

Prostate Seed Institute
Medical Industry

Harley Davidson of Dallas
Automotive Industry

Las Colinas Cancer Center
Medical Industry - Cancer Treatment